The Castle of Saint George
One of the most famous sights, of great historical significance for the area of Livathos, is Saint George's Castle. It is a notable Venetian castle in Kefalonia, with ensuing 16th century Enetic interventions. It was the capital of the island till 1757. In subsequent years, there have been many works of conservation thus helping the castle to acquire a part of its former glory.
The view from the top is magnificent, as it was selected on the basis of the best possible supervision. From its top, one can be able to see a big part of the island and the view to Argostoli as well as Karavado is remarkable. Old churches and buildings have been sustained in its inside, as well as in its suburb (borgo) which can be found eastward from the entrance of the Castle.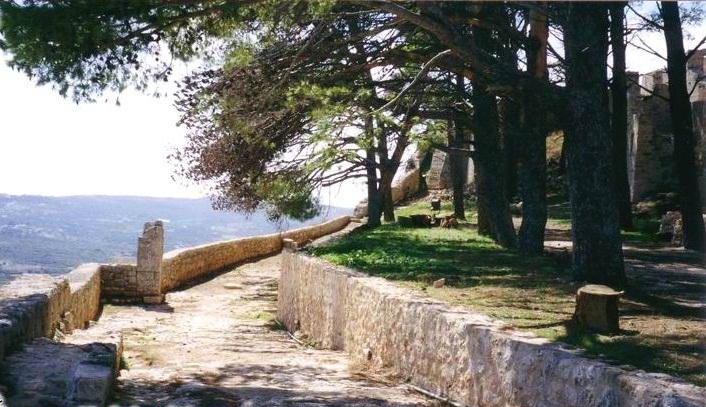 In the castle's borgo, there is the Holy Metropolitan Temple of Evaggelistria, a typical example of Ionian Baroque art. In the Temple's interior, remarkable post-Byzantine icons of the ruined Temples of the Castle are kept.
In the south part of the Castle, one can find the historical Temple of Saint Andrew Milapidias. In its old nave, a Religious Museum operates with remarkable post-Byzantine icons.
Until today, there have been no excavations but only maintenance, cleaning and rebuilding works of ruined sections. A tunnel which connects the Castle to Argostoli has been a historically known fact, but this has not yet been revealed and investigated. Cleaning works as well as sporadic wall cementing are carried out annually while, one of the most important works is the prop of the central Gate.
πηγές: kefalonitis.com
gokefalonia.com